In 2017 Winter Guard United Kingdom introduced its own Hall of Fame as a way of honouring the "legends" of the UK Winter Guard activity ensuring they are remembered for the indelible impressions they have left on the UK activity.  

Candidates were nominated and seconded before being discussed by the Hall of Fame assessment team and we are proud to announce that the two successful candidates for 2020 are Nicola Garlick and Dave Barham.

Congratulations to both these worthy "Legends" and they will be formally inducted at a WGUK event in 2021.
Below are extracts from their nominations…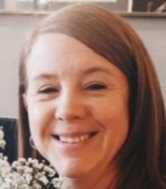 NICOLA GARLICK
As for many of us now involved in winter guard, Nicola Garlick started her colour guard career through involvement with her local marching band/drum corps "Manor Militaries, Star Marching Band, Jordanaires and Concord" initially as a guard member before moving into teaching and designing. From those early days in the mid 80's moving into the 90's and beyond, Nicola had the vision and determination as a performer, instructor and designer to embrace continual educational development in relation to equipment, movement and design learning from and working with recognised international designers and educators from both DCI & WGI to develop and implement a strong educational program for the units she worked with the UK.
Her list of achievements through being and educator and director of championship winning programs is well known combined with her tireless energy and support for developing many young performers, instructors and designers within the specialised art of colour guard in producing creative and innovative productions.
Over the past 20 years, Nicola has been a constant pillar of our colour guard community as director of both Forgemen Winter Guard and Northern Academy (NAPA) overseeing units at all levels of competition but also in her support for the activity as a WGUK board member, holding the roles of both Deputy Chair and most recently Chair (a position she held for six years) in which she has:
Overseen our annual showcase event as Championships Director from 2014 until 2019, worked at all WGUK sanctioned events on guard reception or as an arena marshal to name but a few of the roles and tasks undertaken, played a vital and key role in sustaining and expanding our relationship and partnership working with other National and International Organisations, supported new organisations into our activity and had the passion to share her knowledge and experience to support our activity.
The Hall of Fame Committee are proud to recognise Nicola for her remarkable commitment to the Winter Guard Activity within the United Kingdom and induct her into the Hall of Fame.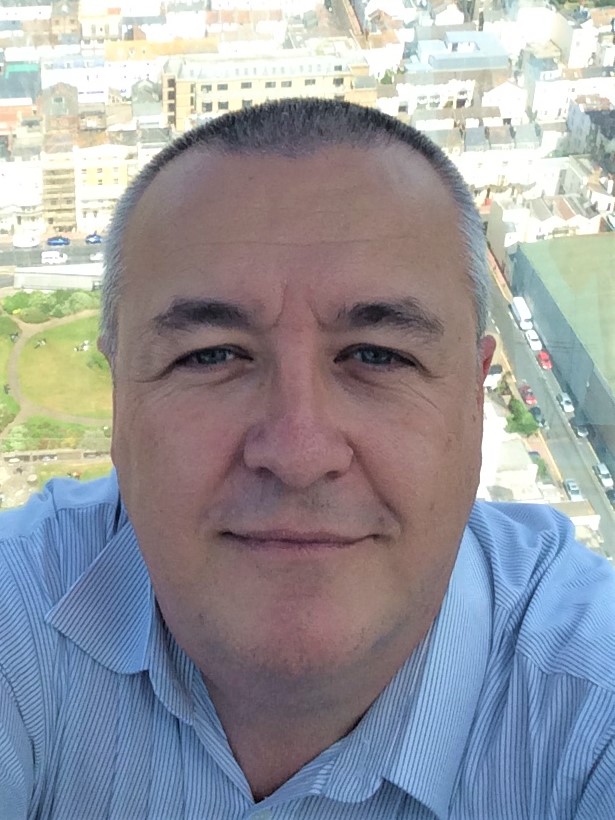 DAVE BARHAM
Dave Barham is now approaching a quarter of a century of involvement with Winter Guard in the UK.
Dave has contributed to the creative side of Winter Guard, first as a staff member, then as a show designer, and most recently as Guard Director of both Southern Knights Junior and A Class. Over the course of 15 seasons, Dave staged 25 shows across all classes at the time, with an unparalleled record of competitive success – one European title, 11 WGUK gold medal winning shows and 9 other medal placings. In terms of artistic standards and contribution to the advancement of Winter Guard as a creative force, there can be few designers who have had a more successful contribution to the activity. His unique visual style, including creative use of floors and costumes, multi-layered music choices, complex staging and challenging themes proved popular with members, audiences and judges alike. Along the way, Dave worked with and positively influenced numerous other staff members, many of whom continue to teach in the activity today.
A familiar face on the WGUK circuit, for many years Dave has assisted at shows across the country; often helping other units on floor crew duty, organising retreats, setting up at Worcester finals into the small hours and supporting contest referees. For three seasons, Dave acted as a Judging "Mentor" providing comprehensive feedback for Cadet and Junior guards from all other organisations as part of that WGUK initiative.
In 2012, Dave was first elected as a WGUK Board member. In the following years, he has helped to administer the activity alongside his fellow Board members, and has introduced or helped implement many of the improvements that the activity benefits from today.
Finally, Dave was also elected as WGUK Deputy Chair in 2015, a position he still holds, supporting both the WGUK and MPAUK Chairs with their duties throughout the season.
The Hall of Fame Committee are proud to recognise Dave for his artistic, administrative and leadership roles over almost 25 years in Winter Guard and induct him into the Hall of Fame.